Hey my faithful Brendzblog legionnaires.
(Wait till I think of a suitable name for you people)
I will be going to the London from the 20th of February to March 15th.
If you haven't realized the video that I posted about a week ago is about me going to London.
So yeah, I will also be taking a train to Paris for a day, maybe two.
Also, support Kenny Sia getting his head shaved, ok?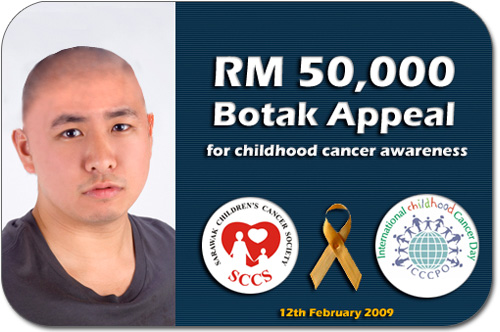 Right now, not really in a mood to post new stuff or more about the cancer stuff
So hold on, hold your horses.
My emotional side has been haywire and dried all day.
On the 12th of February, 8 pm, I will be at spring to donate some cash and rub the guy's head,lol.